To clean grout that has turned black, mix baking soda and vinegar into a paste and apply it to the grout. Scrub with a brush and rinse with water.
Dirty and blackened grout lines can make your beautiful floors and walls appear dingy and dull. It's essential to keep them clean to maintain a bright and polished appearance. Black stains on grout can be caused due to mold or mildew growth, resulting in an unattractive and unhygienic environment.
However, cleaning black grout may seem like a tedious and challenging task, but with a few simple steps, you can restore your grout to its original color and shine. In this article, we will discuss some effective ways to clean black grout without any hassle.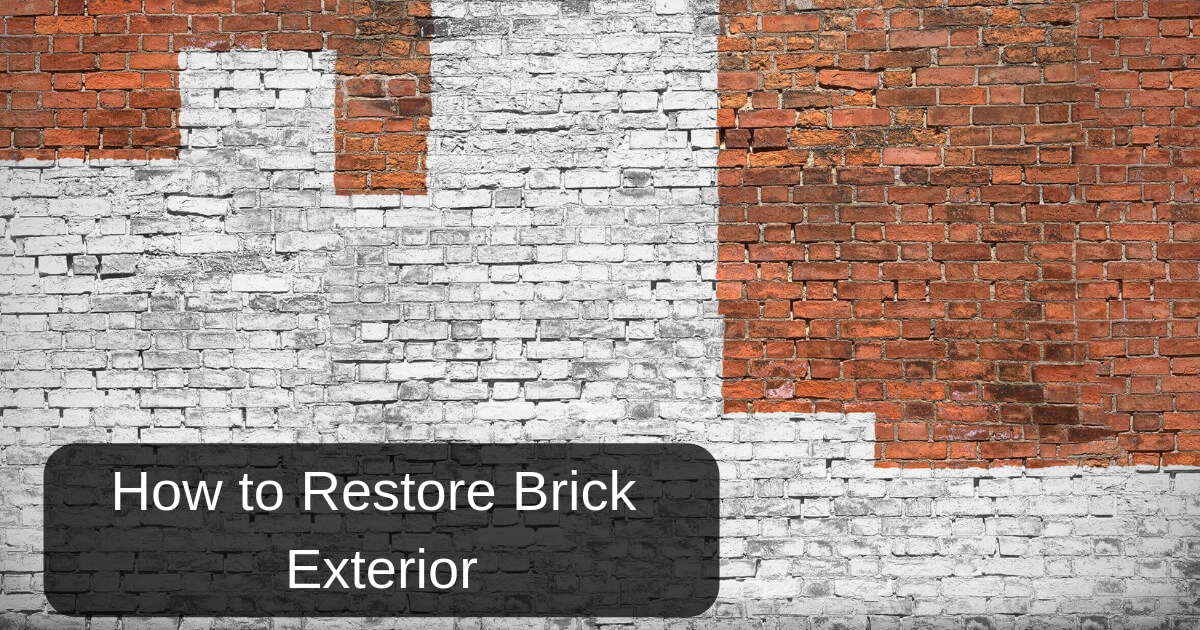 Credit: www.basildonstone.co.uk
Why Do You Get Black Stains On Grout?
The Reasons Behind The Development Of Black Stains On Grout
Grout is a porous material used between tiles to keep them together. Over time, grout accumulates dirt that, if not cleaned regularly, can lead to black stains. These stains are generally caused by the growth of mold or mildew due to the following factors:
Moisture and humidity: Grout is usually installed in bathrooms and kitchens, where water usage is generally high. If your bathroom ventilation is poor, or the humidity level is high, black stains can develop on grout due to moisture and humidity.
Lack of proper cleaning: Grout is a porous material meaning it can absorb dirt, soap scum, and other pollutants easily. If not cleaned regularly, dirt can accumulate, leading to the formation of mold and mildew.
Lack of sunlight: Sunlight has antimicrobial properties and exposure to sunlight helps prevent mold and mildew growth. If your bathroom or kitchen lacks windows or light sources, black stains can form on grout.
Understanding The Science Behind Mold And Mildew Growth
Mold and mildew are types of fungal growth that can develop on a variety of surfaces, including grout. These fungi develop from tiny spores that are present in the air. Once these spores find a conducive environment for growth, they settle down and form new colonies that can spread rapidly.
Some of the key points to keep in mind when it comes to understanding mold and mildew growth on grout include:
Mold and mildew require moisture to grow. High humidity levels, water vapors, and damp surfaces serve as ideal breeding grounds.
Warm temperatures can accelerate mold and mildew growth. Areas with poor ventilation or air circulation can be especially prone to mold and mildew growth.
Poor lighting or darkness can encourage mold and mildew growth. Sunlight helps to prevent the growth of these fungi, so areas that receive little to no sunlight can be a breeding ground for mold and mildew.
The Impact Of Moisture And Humidity
Moisture and humidity can have a significant impact on the growth of mold and mildew. Here are some important things to keep in mind:
Moisture and humidity levels should be kept in check to prevent mold and mildew growth on grout.
Proper ventilation is essential to keep moisture and humidity levels under control. Windows, exhaust fans, and air vents can all help to improve ventilation.
Regular cleaning and maintenance are important for preventing the accumulation of dirt and grime, which can contribute to mold and mildew growth.
If mold and mildew have already developed, it is important to take immediate action to prevent the spread of these fungi. This may include using cleaning agents that are effective against mold and mildew or seeking professional help if the infestation is severe.
Natural Cleaning Solutions For Reviving Your Grout
Blackened grout can be an eyesore, ruining the look and feel of your house. While there are commercial cleaning solutions available to tackle this issue, you can also use natural solutions to revive your grout. Not only are these solutions more economical, but they are also eco-friendly and less harsh on your surfaces.
Here are some natural cleaning solutions and tips that can help you in your grout restoration journey.
The Benefits Of Using Natural Cleaning Solutions
Natural solutions are safer and eco-friendlier, reducing the risk of harmful chemical exposure and pollutant runoff.
They are less expensive than commercial cleaning solutions, as they involve readily available household items.
They work effectively in most cases, while being gentle on your surfaces.
Diy Solutions For Cleaning Grout Stains Using Household Items
Use baking soda and white vinegar: Mix baking soda and vinegar to form a paste. Apply the mixture to the grout and leave it for about five minutes before scrubbing it off with a brush and rinsing with water.
Use hydrogen peroxide: Mix hydrogen peroxide and baking soda to make a paste. Apply the paste to the grout and wait for about five minutes before scrubbing it off and rinsing with water.
Use lemon juice and baking soda: Mix lemon juice and baking soda to form a paste. Apply the paste on the grout and wait for about five minutes before scrubbing it off and rinsing with water.
Tips For Using Natural Solutions Effectively
Dust or vacuum the floor before cleaning to remove any loose particles and dirt.
Test the solution on a small area before applying it to the entire surface to ensure it does not harm the surface or discolor it.
Use a toothbrush or grout brush to scrub the solution onto the grout.
Be patient and give the solution enough time to work on the grout.
Rinse the grout with water after scrubbing.
Dry the surface after rinsing to prevent water stains or mold growth.
Natural solutions can effectively revive your blackened grout. By following these tips and using household items, you can achieve clean grout without compromising the environment or your budget.
Chemical Cleaning Solutions For Reviving Your Grout
The Pros And Cons Of Using Chemical Cleaning Solutions
When it comes to cleaning grout that has turned black, chemical cleaning solutions are the most effective method. However, there are pros and cons to using such solutions. Here are some key points to keep in mind:
Pros:
Chemical solutions are designed to dissolve dirt and bacteria easily.
They are efficient in removing tough stains and grime from grout.
They can save you time and energy cleaning your grout.
Cons:
Chemical solutions can be harmful to the environment and humans if not used properly.
Some products may have toxic or harsh chemicals that can damage the grout or tile surface.
Overuse of chemical solutions can lead to discoloration and damage to grout or tiles.
Overview Of Popular Cleaning Products For Grout
There are various types of chemical cleaning solutions available on the market for cleaning grout. Here is an overview of some popular cleaning products:
Oxygen bleach-based cleaners: These cleaners are non-toxic and safe to use around pets and children. They work best for light to medium stains and are effective in removing mildew.
Acidic cleaners: These cleaners work best for heavy grout stains but are not safe to use on all types of tile surfaces. They contain harsh chemicals that can etch or damage natural stones and bright-colored tiles.
Alkaline cleaners: These cleaners are safe to use on all tile surfaces, including natural stones. They work best for removing soap scum and hard water deposits.
Enzymatic cleaners: These cleaners are eco-friendly and safe to use around pets and children. They are effective in removing organic stains like food and pet urine.
Safety Tips For Using Chemical Solutions Effectively
While chemical solutions are effective in cleaning black grout, they can be hazardous if not used properly. Here are some safety tips to ensure you're using these solutions effectively:
Wear protective gear like gloves, mask, and goggles to avoid skin and eye contact with the solutions.
Read and follow the instructions on the product label carefully to achieve the best results.
Always test the solution on a small, inconspicuous area first to check for any damage.
Ensure there is adequate ventilation before using the solutions, especially when you're using indoor cleaners.
Rinse the surface thoroughly with water after cleaning to remove any leftover solution.
Chemical cleaning solutions are a great option for cleaning grout that has turned black. It's important to keep the pros and cons in mind, choose the right product for your tiles, and follow safety precautions to avoid damage to the grout and tile surfaces.
Professional Cleaning Services For Reviving Your Grout
Grout is an essential component of the bathroom and kitchen, shaping tiles to perfection, and preventing liquids from dripping under the flooring. On the downside, it is susceptible to stains and discoloration, especially if it turns black. Prolonged disrepair can blemish the look of the entire room.
However, you can quickly fix the issue by calling for professional cleaning services. Here are some key points to keep in mind when seeking a reliable and affordable solution.
The Need For Professional Help In Severe Cases Of Grout Stains
In most cases, simple diy methods can get rid of minor grout stains. However, if the stains are pervasive and persistent, it is time to bring in the professionals. Here are some reasons why:
Professional cleaners offer a fast, comprehensive and efficient solution. They have specialized equipment not available readily at home.
They can identify the source of the stains, remove them, and suggest preventive measures.
They will clean the stains without damaging the grout.
Types Of Professional Cleaning Services Available
There are different types of professional cleaning services available, some of which will suit your specific needs. Here are some examples:
Steam cleaning: This method involves using high-temperature water vapor that penetrates the grout, dissolving dirt and grime.
Chemical cleaning: This technique relies on solvents designed to eradicate stains, pathogens, and allergens. It is particularly effective for challenging stains.
Pressure cleaning: It involves utilizing high-pressure hot water to get rid of accumulated dirt and debris.
Manual cleaning: This method relies on the use of a grout and tile cleaning brush.
Hybrid cleaning: This is a combination of different cleaning techniques.
How To Choose A Reliable And Efficient Service Provider
When choosing a professional cleaning service, it's essential to ensure that you get the best value for your money. Here are some factors to consider when selecting a service provider:
Experience: Look for an experienced company that has a proven track record in cleaning grout and tiles.
Reputation: Research the company by reading reviews and testimonials from previous clients.
Certification and training: Choose a company whose employees have received certification and training from recognized organizations, such as the institute of inspection, cleaning and restoration certification (iicrc).
Licensing and insurance: Ensure that the company has proper licensing and insurance coverage to protect you from potential damage to your property.
Cost: Consider pricing as one of the factors but do not go beyond your budget.
By adhering to these guidelines, you will be able to rejuvenate your grout, making it look as good as new. Avoid diy methods and save yourself the trouble by calling professionals for an efficient and durable solution.
Frequently Asked Questions On How To Clean Grout That Has Turned Black?
What Causes Grout To Turn Black?
Grout can turn black due to the growth of mold, mildew, or dirt and grime that accumulates over time.
What Cleaning Solution Is Best For Black Grout?
A mixture of baking soda and vinegar is an effective and eco-friendly solution for cleaning black grout.
Can Bleach Be Used To Clean Black Grout?
Yes, bleach can be used to clean black grout. But it should be diluted and use with caution as it can damage the grout.
How Can I Prevent My Grout From Turning Black Again?
Seal your grout every 6 months to a year to prevent moisture from seeping in and prevent mold and mildew growth.
Is It Possible To Change The Color Of Black Grout?
Yes, you can change the color of your black grout by using a grout colorant or paint specifically designed for grout.
Conclusion
Removing black grout stains may seem like a daunting task, but with just a bit of elbow grease and the right cleaning solutions, you can restore your tile grout to its original clean and bright state. When tackling black grout stains, it's crucial to start by using gentle cleaning solutions and gradually increase the strength if the stains prove difficult to remove.
Avoid using abrasive tools or harsh chemicals that can damage the grout and tile surface. Additionally, regular maintenance can prevent black grout stains from forming in the first place. A simple daily cleaning routine can go a long way in preserving the longevity and cleanliness of your tile grout.
With these tips and tricks, you can enjoy a fresh and clean bathroom or kitchen free from black grout stains.