To keep the kitchen clean from insects, clean up food spills immediately and store food in airtight containers. Insects are attracted to food crumbs and residue, so regular cleaning and proper food storage can help prevent infestations.
The kitchen is the heart of a home, and it's where family and friends gather to cook, eat, and socialize. However, this beloved space can often become a ground for unwanted pests such as insects. These tiny creatures can be a nuisance, crawling on surfaces and contaminating food.
They can also carry harmful bacteria that can cause illnesses. Fortunately, there are several measures you can take to keep your kitchen clean and free from insects. In this article, we will discuss some ways to prevent insect infestations and maintain a clean kitchen environment.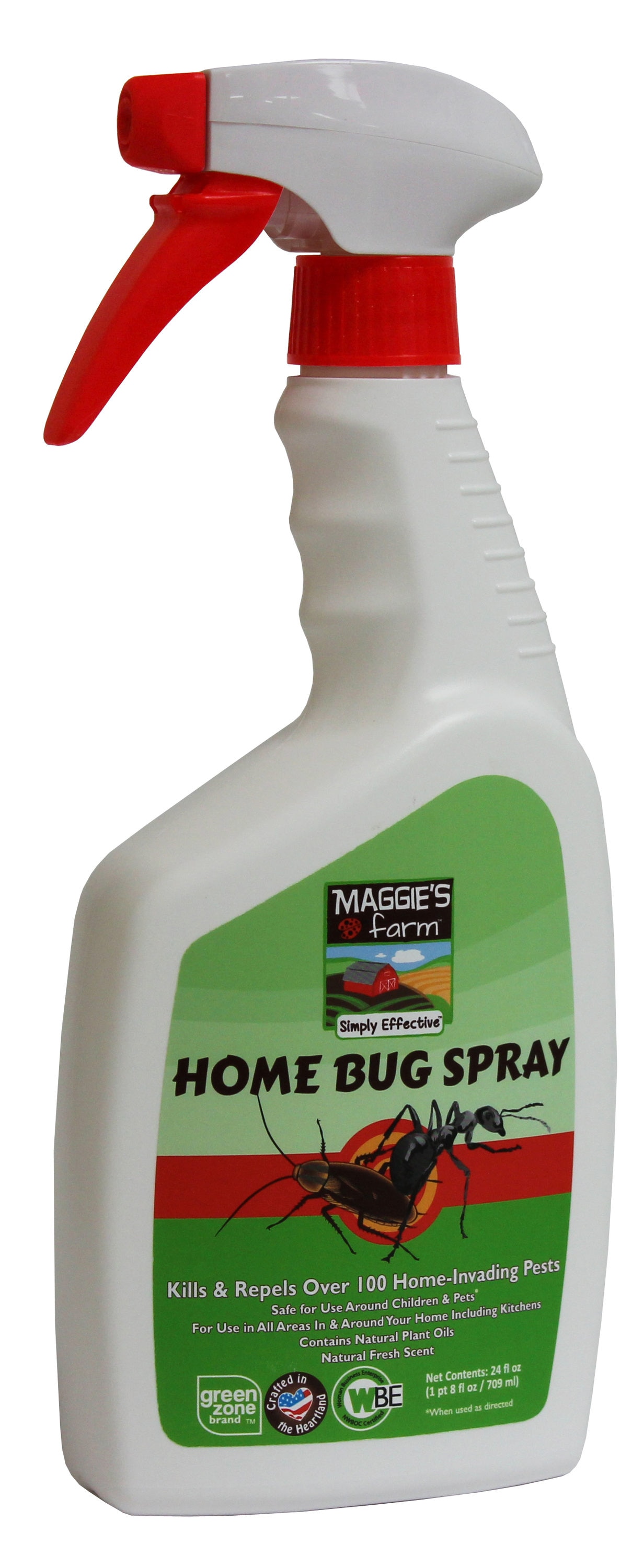 Credit: www.lowes.com
Identifying Common Kitchen Insects And Their Risks
Keeping your kitchen clean is essential to ensure that it remains hygienic and safe for preparing meals. But sometimes, insects manage to sneak their way in, and before you know it, they've taken over. Knowing how to identify common kitchen insects and the health risks associated with them is crucial to keep them away.
In this section, we'll take a look at the most common kitchen insects and identify their risks.
Identifying Common Kitchen Insects Such As Ants, Cockroaches, And Flies
Ants
Ants are small, crawling insects that can vary in color and size.
They enter the kitchen in search of food, water, or shelter, attracted by the scent of sweet or fatty foods.
They typically nest outside and enter your home through cracks or openings in doors or windows.
Cockroaches
Cockroaches are commonly found in kitchens and bathrooms.
They have a flat, oval-shaped body and are reddish-brown in color.
They can cause food contamination and allergic reactions.
Flies
Flies are small flying insects with two wings.
They are attracted to rotting food and garbage and can carry bacteria and germs.
Flies can contaminate food and pose a health hazard.
The Risks Associated With Each Insect
Ants
Ants can contaminate food with bacteria, causing food poisoning and illness.
They can also damage electrical equipment by nesting inside.
Cockroaches
Cockroaches are known to spread diseases such as salmonella, e.coli, and staphylococcus.
They can contaminate food and cause food poisoning.
Flies
Flies can transmit various diseases, including salmonella and e.coli.
They can contaminate food and cause food poisoning and other illnesses.
By identifying the common kitchen insects and the risks associated with them, you can take steps to keep them away and prevent contamination of your food and your kitchen. It's important to keep your kitchen clean and tidy and ensure that food is stored correctly to deter these pests from entering your home.
Preventative Measures
Regular Cleaning And Maintenance Tips For The Kitchen
A clean kitchen is a happy kitchen! Here are some tips to maintain a clean cooking area:
Wipe down counters and surfaces daily with warm water and soap.
Clean and sanitize sinks and drains regularly.
Sweep or vacuum floors to remove crumbs and any debris regularly.
Mop floors once a week to eliminate spills and stains.
Wash dishes after meals and don't leave food out overnight as this can attract insects.
Check for any cracks or gaps in windows or walls and seal them up tightly.
Proper Food Storage Tips To Avoid Attracting Insects
Insects love food, especially moist and sugary items. Follow these food storage tips to prevent infestations:
Store dry foods, such as rice and flour, in airtight containers and keep them on high shelves to avoid rodents.
Keep sugary items like honey or jam in the fridge to prevent ants from invading.
Leftovers should be stored in the fridge or freezer immediately.
Fruits like bananas and strawberries should be consumed or refrigerated before they start to overripe.
Don't leave pet food out overnight or uncovered.
Diy Pest Control Methods Using Natural Ingredients
Here are two diy pest control methods using natural ingredients that you can try:
Repel ants by making a solution of white vinegar and water in a spray bottle. Spray this solution in affected areas.
To prevent cockroaches, leave jars of bay leaves throughout your kitchen to create an unpleasant scent for them.
Remember, it's important to keep up with preventative measures to avoid insect infestations. By doing this, you can ensure a clean kitchen and a healthy environment for you and your family.
Professional Pest Control Services
How To Keep Kitchen Clean From Insects
It's not just unsightly, but also unhygienic to spot insects crawling around your kitchen. A clean kitchen is essential for a healthy home. But how do you keep it insect-free? We've got you covered in this post on how to keep kitchen clean from insects.
Let's dive into the topic of professional pest control services and learn about when to consider hiring a pest control provider and how to choose a professional pest control company.
When To Consider Hiring A Pest Control Service Provider
Hiring a pest control service provider is the last option when all other techniques fail to eliminate insects. Here are some crucial times when you should consider hiring a professional pest control service provider:
When there is a persistent infestation that is too large to control.
If the insects in your kitchen pose a health risk or sting.
When you have tried do-it-yourself methods, but they aren't effective.
If you find insects in other parts of your home besides the kitchen.
How To Choose A Professional Pest Control Company
Choosing a professional pest control company can be a daunting task, but it doesn't have to be. Here are some key points to consider when selecting a pest control company for your kitchen:
Research: Check online reviews and ratings of the company you are considering. Look for their certification, insurance, and licensing status.
Company reputation: Ask for references from the company and research their reputation.
Chemicals: Ask about the chemicals they use and their effect on human health. The company must use eco-friendly products if you have pets or children in the house.
Pest control strategy: A reliable pest control company will suggest an integrated pest management approach, which involves a combination of physical and chemical treatments.
Cost: Get quotes from multiple companies and review them. Don't compromise on quality for a lower price.
Take immediate action when you spot insects in your kitchen. However, if the situation is out of control, it's best to hire professional pest control services. By following the above guidelines, you'll be able to choose a reliable and trustworthy pest control company to ensure a pest-free kitchen.
Long-Term Prevention Strategies
The Importance Of Regular Maintenance And Inspections
Regular maintenance and inspections are crucial in preventing insect infestations in your kitchen. Here are some key points:
Regularly inspect and deep clean your kitchen appliances, such as the refrigerator, oven, and stove.
Check your kitchen cabinets, pantry, and drawers for spills, crumbs, and moisture where insects can thrive.
Seal all openings, cracks, and crevices where insects can enter and hide.
Dispose of garbage and food waste immediately and properly.
Make sure to store food in airtight containers.
Inspect your kitchen regularly for signs of insect activity, such as larvae, eggs, or adult insects.
If you notice any signs of infestation, take action immediately before it gets worse.
Overall, regular maintenance and inspections can prevent insect infestations and keep your kitchen clean and safe.
How To Create A Sustainable Long-Term Prevention Plan
Creating a sustainable long-term prevention plan for your kitchen can ensure that you keep insects out for good. Here are some key points:
Identify the most common types of insects in your area and learn about their behavior, habits, and feeding preferences.
Develop a customized prevention plan based on your kitchen's needs, focusing on prevention measures that are effective and sustainable.
Train your family members or kitchen staff on proper kitchen hygiene and sanitation practices to prevent insect infestations.
Use environmentally friendly insecticides and baits that are safe for humans and pets.
Consider implementing a routine pest control schedule with a trusted professional.
By creating a sustainable long-term prevention plan, you can maintain a clean and healthy kitchen environment while keeping insects at bay.
Remember, the key to preventing insect infestations in your kitchen is to be proactive, diligent and consistent with your preventive measures. With regular maintenance, inspections and a sustainable prevention plan, you can keep your kitchen insect-free for good.
Frequently Asked Questions On How To Keep Kitchen Clean From Insects
How Can I Prevent Insects From Coming To My Kitchen?
You can prevent insects from coming to your kitchen by regularly cleaning your kitchen, keeping your pantry organized, using airtight containers for food storage, emptying your trash frequently, and fixing any leaks or cracks that insects can enter through.
What Are Some Natural Ways To Keep Insects Away From Kitchen?
You can keep insects away from your kitchen by using natural remedies like vinegar, essential oils, or herbs such as bay leaves, mint, or lavender. You can also maintain cleanliness by wiping down surfaces with soap and water.
How Often Should I Clean My Kitchen To Keep Insects Away?
You should clean your kitchen at least once a day to keep insects away. This includes wiping down surfaces, sweeping and mopping the floors, and regularly emptying the trash. It's also important to deep clean your kitchen at least once a week to remove any debris in hard-to-reach areas.
Conclusion
Keeping your kitchen clean from insects is essential for maintaining a healthy and hygienic environment. With a few simple steps, you can prevent insects from invading your kitchen and preserve the freshness of your food. Remember to always keep your kitchen clean by wiping down counters and surfaces, washing dishes promptly, and storing food in airtight containers.
Maintain a regular cleaning schedule and dispose of any food scraps or crumbs immediately to discourage insects from coming. Additionally, consider using natural insect repellents such as cinnamon, bay leaves, and vinegar to keep pests at bay. By following these guidelines, you not only create a clean and organized space for meal preparation but also take an important step towards safeguarding your family's health.
Remember to stay vigilant and maintain a clean kitchen to keep those pesky insects at bay!