To make wood coasters waterproof, you can use a clear waterproofing spray or sealant. Apply the spray or sealant evenly onto the coasters and allow them to dry completely before use.
Wooden coasters add an elegant touch to any table setting and can even make great diy gifts. The only downside is that they can easily be damaged by liquids. If you want your wooden coasters to last for a long time, it is essential to make them waterproof.
Water damage may cause them to warp and fade, which can be unsightly. Luckily, waterproofing your coasters is an easy task that won't take up much of your time. In this article, we will go over the steps you need to take to make your wooden coasters waterproof.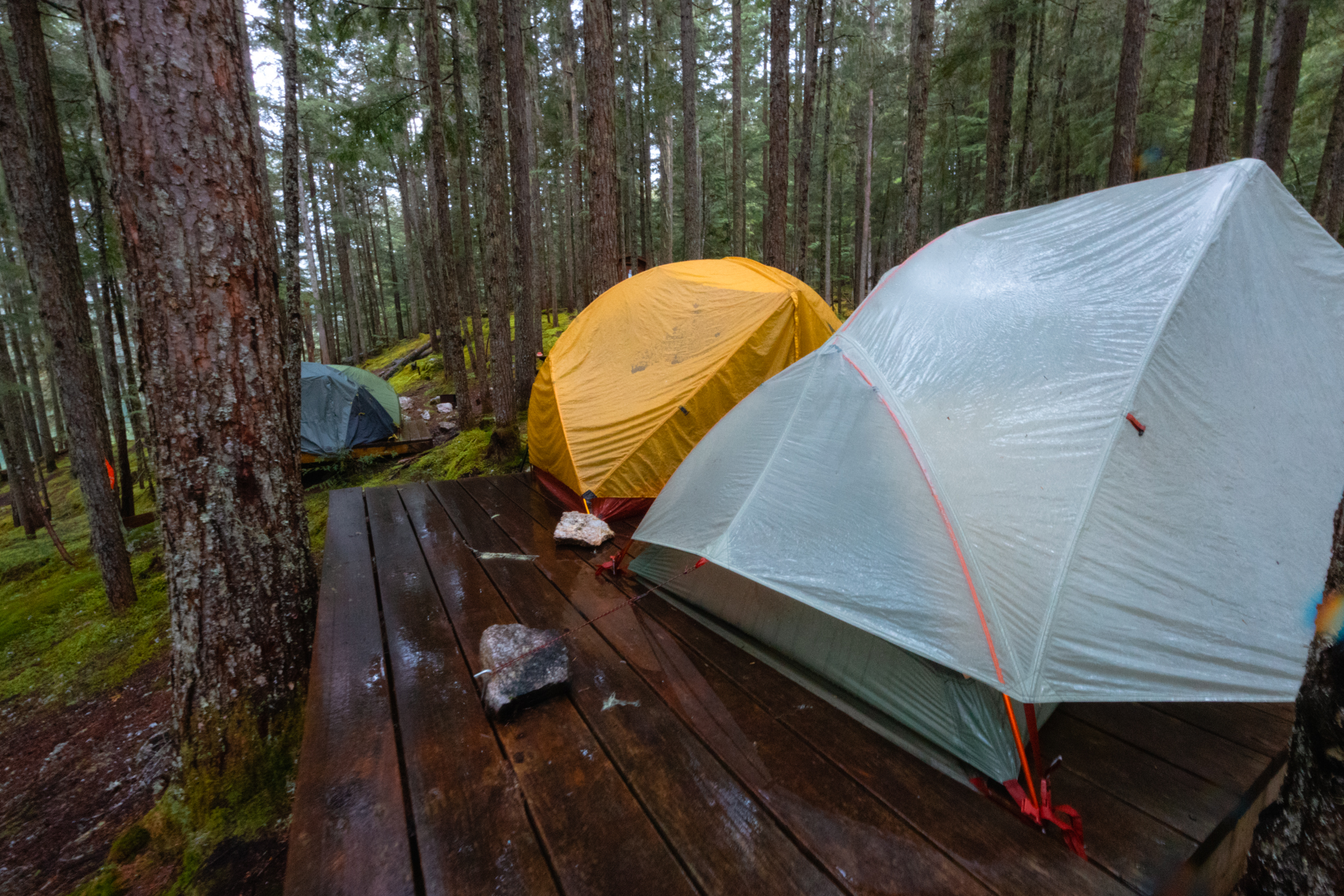 Credit: explorethemap.com
Understanding The Need For Waterproofing
Wooden coasters are a popular addition to home décor and entertaining. However, they are prone to damage from moisture and water. Understanding the risks of not waterproofing your coasters is important to maintain their durability and longevity. Water causes wood to rot, warp and discolor, leading to coaster damage and ultimately ruining them.
Conversely, the benefits of waterproofing your wood coasters cannot be overstated. Waterproofing your coasters help to prevent water absorption and damage, preserving them for extended periods. Not only that, but it also makes them easy to clean and protects them from stains and spills.
Therefore, it is important to understand the need for waterproofing to keep your wooden coasters looking their best and prolonging their usable lives.
Sealants
To make your wooden coasters waterproof, you need to use the right type of sealant. There are various types of sealants available that you can choose from. Some of the most commonly used ones include polyurethane, lacquer, and shellac. Once you have selected the right type of sealant, it's time to apply it on your wooden coasters.
Make sure you follow the instructions on the product label carefully. Some factors to consider when choosing sealant for your wood coasters include the level of protection required, the type of wood used, and the level of exposure to water.
By selecting the right sealant and following the instructions carefully, you can ensure that your wood coasters remain water-resistant and look great for years to come.
Wax
Wax is a popular waterproofing method for wood coasters. Applying wax is easy and affordable. It creates a protective barrier that prevents water from damaging your coasters. To apply wax, clean the surface of the coasters and apply a thin layer of wax evenly.
Wait for the wax to dry completely before using the coasters. Benefits of using wax include protection from water damage, easy maintenance, and an attractive finish that enhances the natural beauty of wood. Using wax is an effective way to protect your coasters from getting damaged.
Remember to reapply the wax every once in a while to maintain its effectiveness.
Oil
Wood coasters are wonderfully natural-looking, but if they aren't adequately waterproofed, they can quickly deteriorate. One effective way to waterproof wood coasters is using oil. There are several different oils you can try, such as mineral oil, walnut oil, or linseed oil.
Applying oil evenly to each coaster and drying them thoroughly is important. The oil will penetrate the wood, filling up any pores and grain openings, protecting it. However, oil can leave a slippery residue, especially if not dry enough, which can stain tablecloths, cups, and other surfaces.
Overall, using oil is a great way to waterproof wood coasters, but it's essential to handle them with care until they are fully dried and to choose oils that work best for your needs.
Preparation
If you're looking to make your wood coasters waterproof, proper preparation is key. Before you begin, make sure you have all the necessary tools and materials on hand. You'll need sandpaper, a primer, a paintbrush, waterproof sealant, a foam brush, and a waterproofing agent.
Once you've gathered your supplies, start by sanding the surface of your coasters to remove any rough spots or imperfections. Then, apply the primer and let it dry completely before moving on to the next step. Once the primer is dry, use a foam brush to apply the waterproof sealant to both sides of the coasters.
Finally, add a layer of waterproofing agent and allow it to dry completely. By following these steps, you'll be able to make your wood coasters waterproof and protect them from future damage.
Applying The Sealant
Wooden coasters can be a great addition to your home decor, but they are not always waterproof. To make them durable, you can apply sealant. Here is a step-by-step guide to applying sealant on your wood coasters. First, sand the surface of the coaster to ensure that it is smooth.
Next, use a brush to apply the sealant on the coaster. Make sure to follow the instructions provided on the sealant packaging. Apply a second coat after the first one dries completely. Finally, let the sealant cure for a few days before using the coaster.
Avoid common mistakes such as applying too much or too little sealant, not sanding the surface properly, or not letting the coaster dry between coats. With these tips, you can make your wooden coasters waterproof and long-lasting.
Waxing Your Coasters
Wooden coasters add a rustic charm to any decor, but they are often prone to damage from moisture. Fortunately, it's possible to make them waterproof by waxing them. To begin, gather your supplies, including sandpaper, a clean cloth, and beeswax or a beeswax blend.
Next, sand your coasters lightly to remove any bumps or rough spots. Once they're smooth, warm your chosen wax and apply a thin layer to the surface of each coaster, making sure to cover the edges. Use your cloth to buff the wax until it's even and shiny.
Repeat this process 2-3 more times for maximum protection. For best results, make sure your workspace is well-ventilated and apply the wax in a thin, even coat. With these tips, your wood coasters will remain beautiful and functional for years to come.
Oil-Based Waterproofing
If you're looking to make your wood coasters waterproof, using an oil-based waterproofing solution is an effective method. Applying a coat of this solution to your coasters will protect them from moisture and spills, making them easier to clean and increasing their longevity.
To maintain the quality of your waterproofed coasters, it's important to wipe them down regularly with a damp cloth and avoid exposing them to excessive heat or sunlight. By following these simple tips, you can ensure that your wood coasters remain beautiful and functional for years to come.
Factors To Consider When Choosing The Best Waterproofing Method
Wooden coasters are a common household item and they are not supposed to get damaged easily. To make them waterproof, there are some factors to consider before choosing the best method. Firstly, you should look at the type of wood used for your coasters.
Different types of wood absorb water differently. Secondly, the purpose of your coasters matters. Are they for indoor or outdoor use? Thirdly, environmental factors such as humidity and temperature should be taken into account. Lastly, personal preference is key when choosing a waterproofing method.
By considering all these factors, you can choose the method that will work best for your wooden coasters and prevent them from getting damaged by water.
Comparing Different Waterproofing Methods
Wood coasters are a rustic and charming addition to any home, but they need to be waterproof to avoid damage. There are several methods to make your coasters waterproof, each with its pros and cons. One method is to use a sealant, such as polyurethane or varnish.
This creates a protective barrier but can change the appearance of the coaster. Another option is to use wax, which is easy to apply and offers a natural look but may not provide long-term protection. Epoxy resin is another choice, which offers a crystal-clear finish and provides excellent protection but can be challenging to work with.
Ultimately, the best approach for your coasters will depend on your preferences and needs. With the right method, you can enjoy your wood coasters with peace of mind for years to come.
Frequently Asked Questions On How To Make Wood Coasters Waterproof?
How Can I Make Wood Coasters Waterproof?
To make wood coasters waterproof, first sand the surface, then apply a sealant. Follow the manufacturer's instructions to ensure the sealant is properly applied. Reapply sealant periodically to maintain protection.
What Type Of Sealant Is Best For Wood Coasters?
Polyurethane or acrylic sealants are the best for wood coasters. They provide a durable, waterproof finish that protects against spills and stains. Matte or gloss finishes are available depending on the look you prefer.
Can I Use Wax To Waterproof Wood Coasters?
Yes, you can use wax to waterproof wood coasters. Apply a thin layer of beeswax or carnauba wax to the coaster's surface and buff with a cloth. However, wax will need to be reapplied more frequently than a sealant.
How Often Do I Need To Reapply The Sealant?
You should reapply the sealant every six to twelve months to maintain full protection. The frequency of reapplication may differ depending on the amount of use, environmental conditions, or the type of sealant used.
Can I Use A Waterproofing Spray On Wood Coasters?
Yes, you can use a waterproofing spray on wood coasters. However, be sure to choose a spray designed for wood surfaces and follow the manufacturer's instructions carefully. You may need to reapply the spray periodically to maintain maximum protection.
How Can I Avoid Water Damage On My Wood Coasters?
Protect your wood coasters by wiping them dry immediately after spills or moisture exposure. Avoid placing hot items on the surface, and use coasters as intended. Proper maintenance and care will keep your coasters looking great for years.
Conclusion
Protecting your wooden coasters from moisture and water damage is more than just a matter of aesthetics; it is a way to keep your coasters looking beautiful and functional for years to come. The good news is that making wood coasters waterproof is not very difficult.
By following the steps outlined in this article, you can easily create a protective barrier around your wooden coasters and enjoy their beauty and functionality for many years. Remember to clean and oil your coasters regularly, and use protective pads to prevent scratches and stains.
By taking these simple steps, you can enjoy your wooden coasters for years to come and ensure that they remain in great condition. Thanks for joining us for this informative blog post, we hope you found it helpful!