To remove odor from walls, use natural solutions like baking soda and vinegar. These options beat using chemical sprays.
Odors on walls can be frustrating and challenging to remove, especially if they are left untreated for an extended period. The most common causes of bad smells on walls include cooking smoke and cigarette smoke, damp or moldy condition, pet odor, and other mishaps like spilled milk or spoiled food.
However, with natural solutions like baking soda and vinegar, you can remove tough odors from your walls easily and effectively. These two options have proven effective in removing bad smells from walls, leaving them smelling fresh and clean. In this article, we will explore how you can use baking soda, vinegar, and other natural solutions to get rid of odors from your walls.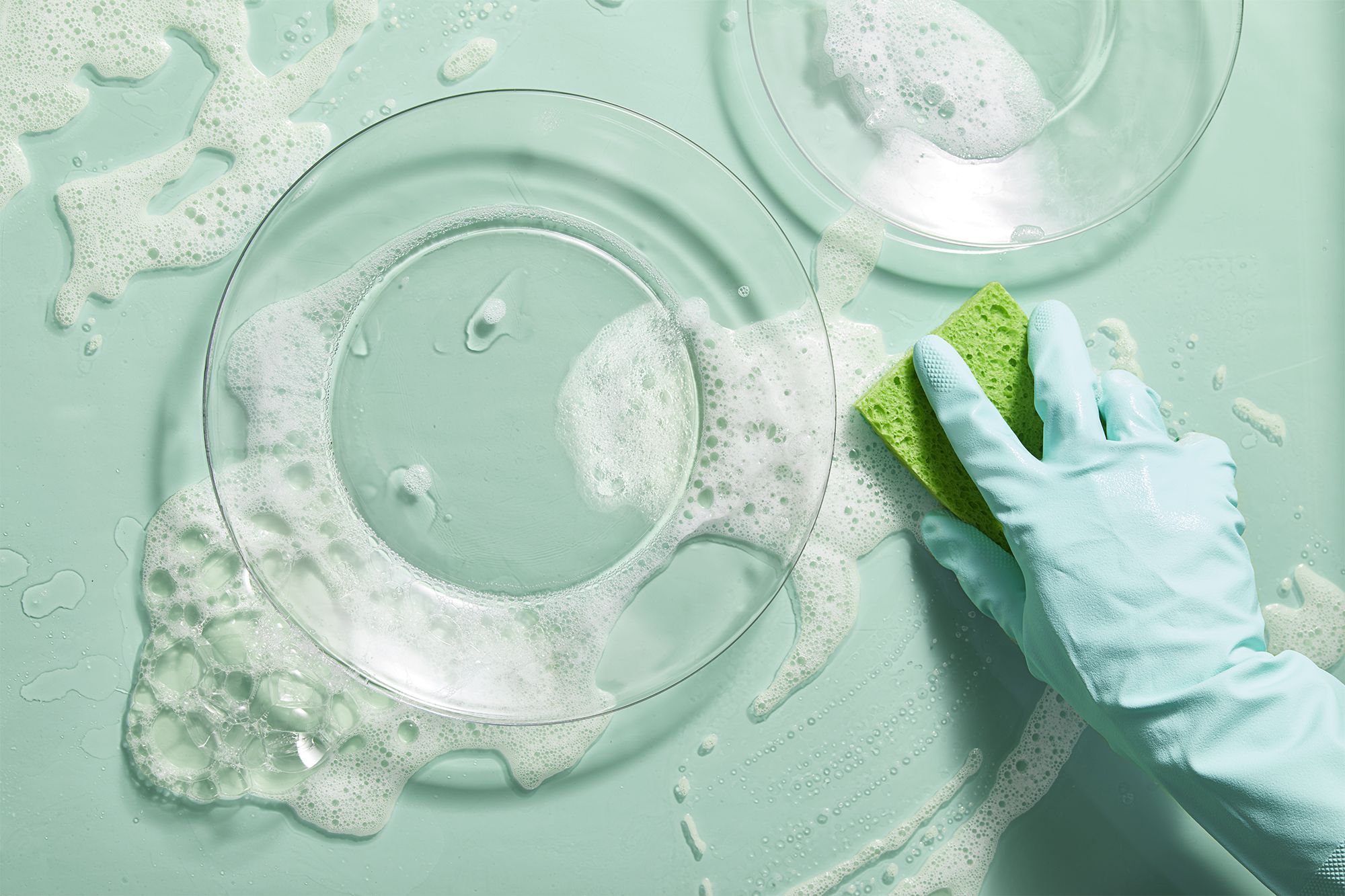 Credit: www.goodhousekeeping.com
The Importance Of Eliminating Odor From Your Walls
When it comes to creating a healthy and inviting home environment, eliminating unpleasant odors is crucial. The walls of your home play a vital role in trapping and holding onto unpleasant smells, especially in areas like the kitchen and bathroom.
Persistent odors can have a significant impact on your overall well-being and health, making it all the more important to address them promptly and effectively.
Why Odor-Free Walls Are Crucial For A Healthy And Inviting Home Environment
Having odor-free walls is not only crucial for maintaining a clean and inviting home environment, but it can also have a significant impact on your mental and physical health. The benefits of odor-free walls include:
Improved air quality, especially for those with allergies or respiratory issues.
A more relaxing and stress-free home environment.
Reduced risk of mold and mildew growth.
Enhanced appetite and better digestion, especially in the kitchen.
The Role Of Walls In Trapping And Holding Onto Odors
Walls act as surfaces that can easily absorb and retain unpleasant smells. This is particularly true in areas like the kitchen, where cooking and food preparation can release strong odors. In the bathroom, dampness and moisture from showering can often lead to musty smells.
Cigarette smoke and pets can also contribute to the presence of persistent odors on your walls.
How Persistent Odors Can Impact Your Overall Well-Being And Health
Persistent odors can have a significant effect on both your physical and mental health. Some of the potential impacts include:
Reduced appetite and poor digestion due to unpleasant smells in the kitchen.
Increased incidence of headaches, migraines, and respiratory system problems.
Heightened stress levels and reduced quality of life.
Reduced ability to concentrate and focus.
Eliminating odors from your walls is an essential aspect of maintaining a healthy and inviting home environment. Doing so can improve your physical and mental well-being and enhance your overall quality of life. With the proper techniques and solutions, it's possible to restore fresh and clean air to your home and breathe more easily.
Identifying The Source Of Odor On Your Walls
How to remove odor from walls: identifying the source of odor on your walls
Are you having trouble getting rid of the unpleasant odor coming from your walls? Before you start spraying air fresheners, it's important to identify the source of the odor. Here's how you can conduct a thorough odor investigation on your walls in order to find out what's causing the smell and how to remove it.
Common Causes Of Wall Odors, Such As Mold, Smoke, And Moisture
There could be several reasons why your walls are emitting bad odors. Some of the most common sources of wall odors include:
Mold and mildew: Moisture from leaks or high humidity can lead to mold and mildew growth, which can cause a musty smell on your walls.
Smoke: If you or a previous tenant smoked in the house, the smoke can stick to walls and leave behind a lingering odor.
Moisture: Water damage or high humidity can cause moisture to accumulate in walls, leading to a musty smell.
Pets: If you have pets, the smell of urine or feces can soak into the walls and create a persistent odor.
How To Conduct A Thorough Odor Investigation On Your Walls
To determine the source of the odor, you'll need to conduct a thorough investigation. Here's what you'll need to do:
Start by cleaning your walls with a mild detergent and warm water.
Once the walls are dry, try to determine where the odor is coming from. Can you smell the odor more in one particular area? Is the odor stronger near the floor or ceiling? This will help narrow down the source.
Look for any visible signs of mold or water damage, such as discoloration or bubbling in the paint or wallpaper.
Use a black light to detect any pet urine or other bodily fluids that may have soaked into the walls.
Use a moisture meter to check for any hidden moisture within the walls.
Tools And Techniques For Pinpointing The Source Of The Odor, Including Black Lights And Moisture Meters
In order to successfully pinpoint the source of the odor on your walls, there are a few tools and techniques you can use, such as:
Black lights: These lights can help detect any pet urine or other bodily fluids that may be causing the odor.
Moisture meters: These tools can help identify any hidden moisture within the walls, which could be causing the odor.
Infrared cameras: These cameras can help detect any water damage or moisture within the walls that may be causing the odor.
By using these tools and techniques, you'll be able to successfully identify the source of the odor on your walls and take the necessary steps to remove it. Remember, it's important to address the source of the odor rather than just masking it with air fresheners, as this will only provide a temporary solution.
Preparing Your Walls For Odor Removal
Steps To Take Before Beginning The Odor Removal Process:
Clear the room of any furniture, décor, and other items to avoid damage or obstruction when cleaning.
Protect any remaining items with plastic covers to avoid contamination from cleaning products.
Necessary Equipment:
Gather all necessary equipment such as chemical cleaning agents, cleaning cloths, a bucket of water, and protective gear (such as gloves and goggles).
Use a ventilator to ensure proper air circulation, which will expedite the odor removal process.
How To Properly Ventilate The Room During The Cleaning Process:
Open all windows and doors to increase air circulation.
If the room has a ventilation system, make sure it is turned on to provide adequate air flow.
Avoid bottlenecks and congested spaces that may block air circulation.
By following these guidelines, you can prepare your walls for odor removal and ensure a successful cleaning process. Clearing the room of any obstructions and protecting your belongings will make cleaning easier and faster. Gathering all necessary equipment, including a ventilator, is necessary to expedite the air circulation process.
Finally, properly ventilating the room during the cleaning process is vital to ensure successful odor elimination.
Strategies For Removing Odor From Your Walls
When it comes to unpleasant odors, we all want to see them gone as soon as possible. However, tackling odor from walls can be quite tricky. There are several ways you can remove odor from your walls based on the type and severity of the smell.
Chemical-Free Approaches To Odor Removal
If you prefer chemical-free odor removal methods, here are some approaches that work well:
Steam cleaning: Steam cleaning is an effective and eco-friendly way to remove odor from walls. It helps to get rid of unpleasant smells by loosening up dirt and grime from the surface of the wall, making it easier to clean.
Vinegar solutions: A simple vinegar solution is another effective way to remove odor from walls. Mix equal parts of vinegar and water in a spray bottle. Spray the solution onto the walls and let it sit for about 10 minutes, then wipe it off with a damp cloth.
Best Practices For Using Commercial Odor Eliminators
Commercial odor eliminators are widely available in the market. Here are a few tips on how to use them effectively:
Read the instructions carefully: Before using any commercial odor eliminator, make sure to read the instructions carefully. Each product is different and requires a specific usage.
Clean the surface: It's always a good practice to clean the surface before applying any commercial odor eliminator. This helps to remove dirt and grime, which can otherwise prevent the odor eliminator from working effectively.
Follow safety precautions: Some commercial odor eliminators may contain harmful chemicals, so it's essential to follow safety precautions. Wear gloves and protective eyewear while using these products.
How To Spot Treat Tough Odors
Spot treating tough odors requires specific methods that are different from standard odor removal. Here are a few effective ways to spot treat tough odors:
Nicotine stains: Use denatured alcohol and a stiff-bristle brush to clean nicotine stains effectively. Dip the brush into the alcohol and gently scrub the stains until they disappear.
Pet urine: Mix equal parts of water and white vinegar and spray it on the urine stains. Let it sit for about 10 minutes, then wipe it off with a damp cloth. If the stain is stubborn, you may need to use an enzymatic cleaner designed specifically for pet urine.
By following these strategies for removing odor from your walls, you can enjoy a fresh and clean home. Remember, tackling odors requires effort and patience, so don't give up!
Frequently Asked Questions For How To Remove Odor From Walls?
How To Identify The Source Of Odor On The Walls?
Check for any damp spots or visible mold growth, use a moisture meter to detect the source of moisture, and examine the caulking or sealant in and around the walls.
What Kind Of Cleaning Solution Should I Use To Remove The Odor?
Use a mixture of warm water and white vinegar or baking soda to clean the walls, or use an enzyme-based cleaner to remove any biological contamination causing the odor.
How Do I Prevent The Odor From Returning?
Fix any leaks or seepage causing dampness, improve ventilation in the room, and keep the humidity levels low. Consider using a dehumidifier or air purifier to control the odor.
Can I Paint Over The Odor To Hide It?
Painting over the odor may only temporarily mask the smell and will not get rid of the source causing it. Fixing the root cause of the odor should be the first step before attempting to cover it up.
Is It Safe To Clean The Walls Myself?
If the odor is caused by biological contamination like mold or mildew, it is best to hire a professional to handle the cleaning. If it is a minor odor, cleaning the walls yourself with the right cleaning solution is safe.
Conclusion
As we have seen, removing odors from walls is not as difficult as it might seem. With the right techniques and materials, you can successfully eradicate any unpleasant smells and enjoy a fresh and inviting atmosphere in your home or office.
Remember to start by identifying the source of the odor and then choose the appropriate cleaning solution. It is crucial to follow safety precautions and protect your skin and eyes while working. Keep in mind that prevention is key, so maintaining good ventilation, avoiding moisture and spills, and keeping your walls clean and dry can prevent odors from becoming an issue in the first place.
By following these tips, you can transform your space into a pleasant and welcoming environment for yourself and your guests.