To use a steamer to kill bed bugs, fill the steamer with water and heat it to at least 160°f. Hold the nozzle attachment close to bed bugs and their eggs, and allow steam to come into contact with them for at least 30 seconds.
Steamers can be an effective and chemical-free way to kill bed bugs in homes, especially in hard-to-reach areas such as cracks and crevices. As bed bugs are sensitive to heat and die when exposed to temperatures above 120°f, steam can be an efficient way to kill them without the use of harsh chemicals.
However, it is important to follow the manufacturer's instructions for safe use and to properly dispose of any dead bed bugs and their eggs. Combining steam treatment with other bed bug removal methods can also be helpful in eliminating a bed bug infestation.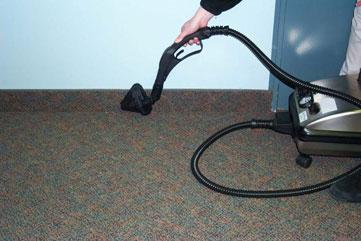 Credit: www.myvaporclean.com
Understanding Bed Bugs And Steamers
Bed bugs are pesky creatures that feed on human blood. Their infestations can lead to discomfort and anxiety for people who have to deal with them. The good news is that steamers are an effective solution for eliminating bed bugs.
Steamers work by heating water to a high temperature and emitting steam, which kills bed bugs on contact. Steam can penetrate through crevices and cracks, where bed bugs hide, making it an excellent solution for eliminating an infestation. Using a steamer has several benefits, such as being chemical-free, affordable, and eco-friendly.
It is a versatile tool that can be used on various surfaces such as mattresses, carpets, furniture, and curtains. By using a steamer, you can eliminate bed bugs and their eggs, ensuring that your home is free of these pesky pests.
Preparing For Steaming
Before steaming your room for bed bugs, take some necessary steps. Remove all clutter, vacuum thoroughly and throw away any infested items. Make sure to wash all bedding, curtains and clothing in hot water. Cover electrical outlets and remove any plants or pets from the room.
When using a steamer, be cautious and wear protective clothing, gloves and goggles. Use a steamer that reaches at least 160°f and has a continuous flow. Accessories such as a crevice tool and steam plate are also helpful. Remember to steam all areas where bed bugs could be hiding, including cracks and crevices.
Following these precautions will ensure effective bed bug elimination.
Using The Steamer To Kill Bed Bugs
Bed bugs are one of the most annoying pests, and they won't go away easily. However, using a steamer is a great way to kill them. First, identify areas where bed bugs are usually found, such as the bed frame, mattress, and headboard.
Steam for at least 30 seconds on each spot, and make sure the temperature is at least 160°f. Work in sections and move your way from top to bottom. It's essential to pay attention to any crevices or corners where bed bugs can hide.
For effective steaming, use a nozzle that can produce high pressure and force bed bugs out of their hiding spots. Remember to wait for the steamer to heat up and let it cool down before refilling water. With these tips, using a steamer will help you get rid of bed bugs!
After Steaming
After steaming, it's time to clean up thoroughly. Vacuum the entire area and discard the vacuum bag. Wash all bedding, clothes, and curtains in hot water and dry on high heat. Use a residual spray to kill any remaining bed bugs or eggs.
Wait a week and steam again to ensure all bed bugs are eliminated. If the infestation persists, it's best to call a professional. It's important to continue to monitor the area and be vigilant to prevent any future infestations.
Conclusion
Bed bugs are frustrating and can be a nightmare to deal with. Using a steamer to kill bed bugs is an effective and environmentally friendly way to get rid of them. It is important to use the right type of steamer, steam at the right temperature and pay attention to certain areas where bed bugs like to hide.
By following the steps outlined in this blog post, you can get rid of bed bugs without using harmful chemicals. Remember to always follow safety precautions when using a steamer, as it can be dangerous if not handled correctly. If you are still struggling with bed bugs after using a steamer, it may be time to consult a pest control professional.
Don't let bed bugs take over your home, use a steamer to kill them and get back to a peaceful and bug-free environment.